1973 Topps G. Foster / P. Rose #202
N.L. Playoffs - Reds Go To The W.S.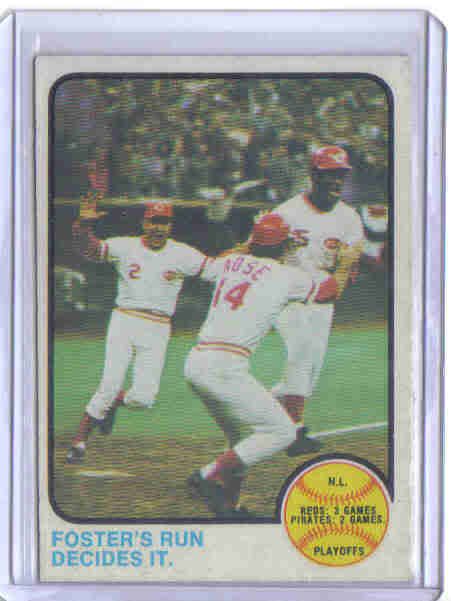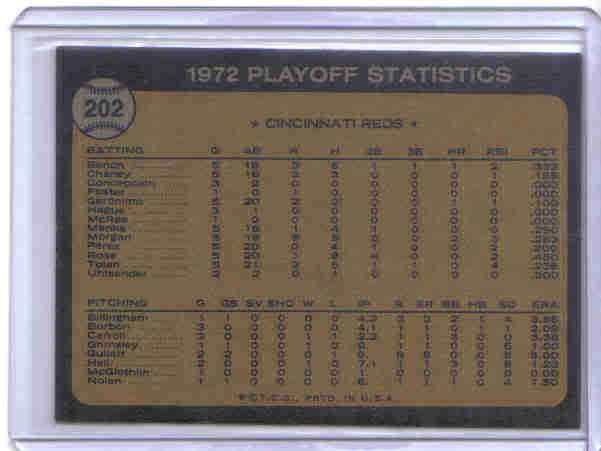 1973 Topps J. Bench/ B.Tolan #208
World Series - Reds Win Game 6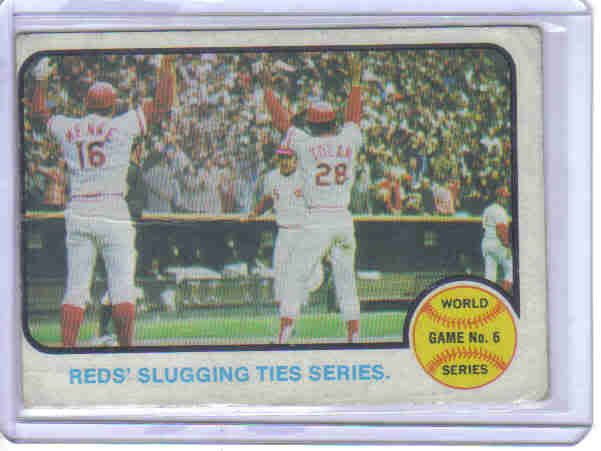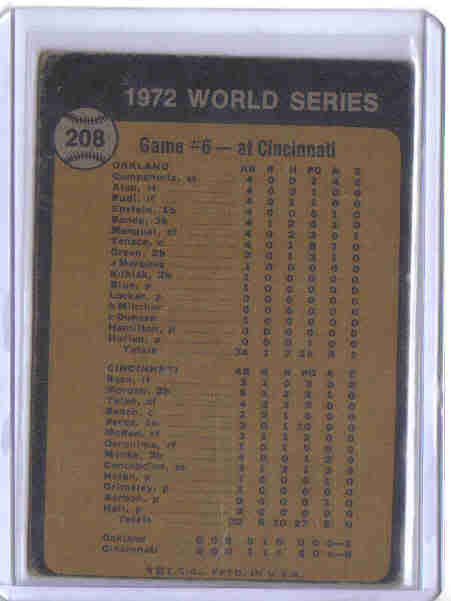 1973 Topps Sparky Anderson #296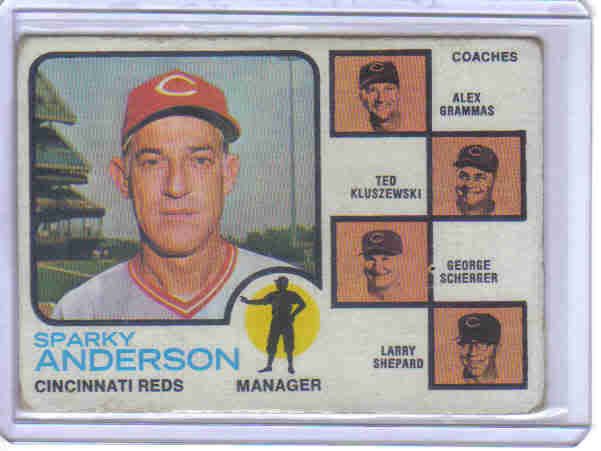 And to wrap up the 7 card Vintage Random Red run is this 3fer. So we have the 1972 National League Playoffs where Foster knocked in the winning run taking the Reds to the World Series. Then we have the Game 6 winning run taking the Reds and the A's to game 7 in the World Series. And finally the manager that did it all. Ol' Sparky. Gotta love it!